Home > Mobile Apps
Breathing Training for iPhone
New "Breathing Training" Apple iPhone App to help you Breathe Strong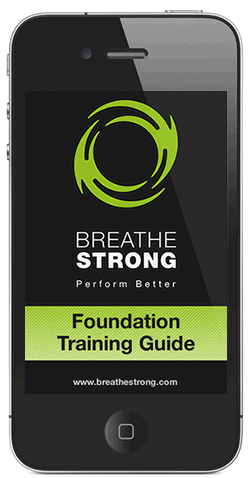 If you're partial to a bit of heavy breathing, then you'll want to check out this new breathing training App on the App Store. It's created by breathing training expert, Professor Alison McConnell, author of top selling book "Breathe Strong, Perform Better" (Human Kinetics Inc.).

If you already have a POWERbreathe®, then the new Breathe Strong App makes an ideal training companion. The App provides a comprehensive, but convenient guide to optimising your breathing training with a breathing muscle trainer - it's packed with information and tips, and also provides a user programmable breathing pacer and counter. This function is not only useful for optimising breathing training, but can also help build breathing control during other workouts. Using the pacer to regulate breathing during workouts builds good breathing habits, replacing the usual "puffing and panting" with deep, slow, controlled breathing.
The Prof also provides some breathing training "top tips", drawn from 20 years of research, and over 15 years of working in elite sport.
The App is priced at just £1.49, and gives access to the following secrets of optimal breathing training on the iPhone –
• Optimal breathing technique
• Setting the training load
• Optimising repetition failure
• The influence of concurrent training
• Progressing training
• The Prof's 'Top Tips'

Just visit the Apple App store and search using "Breathe Strong" or click the App Store logo opposite.

Download the full press release >